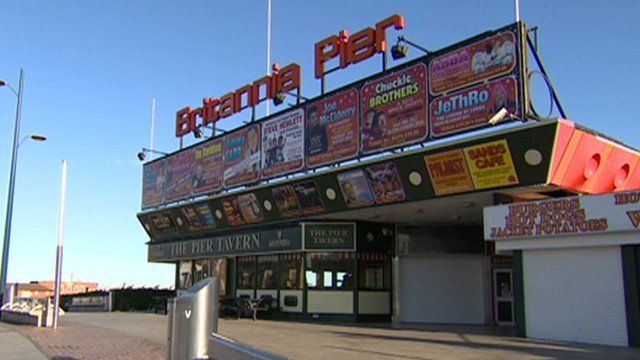 Video
Election 2015: Yarmouth's Tory, UKIP and Labour candidates
Commentator and former Tory MP Matthew Parris said the seaside town of Clacton represented a Britain "going nowhere" and Conservatives should let go and focus on places with more "ambition and drive", like Cambridge.
Great Yarmouth, up the coast from the seat in Norfolk, is another Tory-held seaside seat where UKIP and Labour are seen as the main challengers.
For the Daily Politics, BBC Look East's Mike Liggins spoke to Great Yarmouth candidates Conservative Brandon Lewis, UKIP's Alan Grey and Labour's Lara Norris on the campaign for the seat the general election.
More: Follow @daily_politics on Twitter and like us on Facebook and watch a recent clip and watch full programmes on iPlayer
Go to next video: Al Murray's 1p a pint election pledge