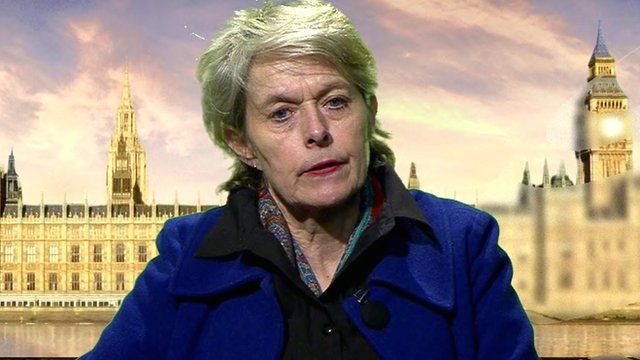 Video
Anne McIntosh calls for examination of 'indirect milk supply chain'
MPs have urged the government to do more to protect dairy farmers from sharp falls in milk prices.
Anne McIntosh, the chair of the Environment, Food and Rural Affairs Committee, said the government's groceries watchdog needed to be given powers to investigate the power dairy processing bodies had over dairy farmers.
Ms McIntosh said the regulator currently had no powers to examine intermediaries in the supply chain.
The NFU said in December that the number of dairy farmers had dipped below 10,000 for the first time - a 50% fall since 2001.
Go to next video: Calls to act to protect dairy farmers