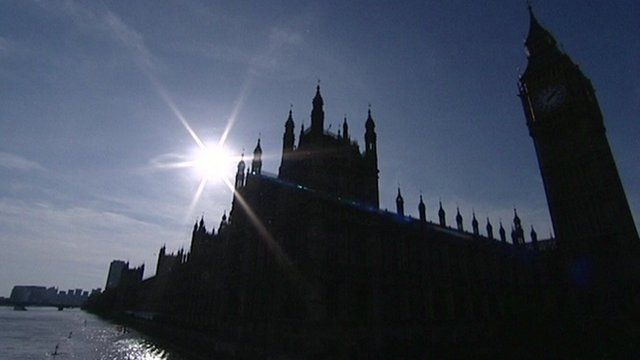 Video
MPs on fixed term or 'zombie' Parliament at Westminster
Former Commons Speaker Betty Boothroyd has claimed MPs are not doing enough work and blames fixed term parliaments.
The five-year fixed term was brought in by the coalition, and is set to run indefinitely, so future election dates are known for decades in advance.
In a Daily Politics film, Adam Fleming spoke to Tory MP Charles Walker, who chairs the House of Commons Procedure Committee, Labour MP Stephen Pound, and Lib Dem David Heath MP who was Deputy Leader of the Commons from 2010-12.
More: Follow @daily_politics on Twitter and like us on Facebook and watch a recent Politics Europe clip and watch full Politics Europe programmes on iPlayer
Go to next video: What happens in a hung parliament?