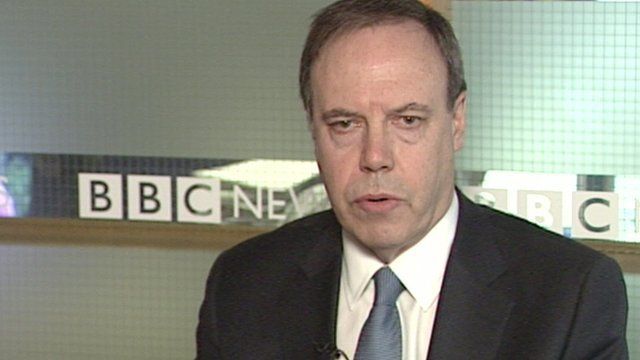 Video
Election 2015: Dodds on DUP and NI role in TV debates
The larger parties at Westminster either stand directly or with links to parties in Northern Ireland, says the DUP leader. explaining his party faced competition at general election from UK-wide parties.
Nigel Dodds said it would be "grossly unfair" to exclude his party when it could play a "crucial role in the next parliament."
The DUP has eight MPs and is the fourth-largest party at Westminster now, and he argued there was no "logical or political or rational argument" to include parties from Scotland and Wales, but not Northern Ireland.
Broadcasters have revised their plans for three televised debates to include combinations of Tories, Labour, Lib Dems, UKIP, Green, Plaid Cymru and the SNP.
Andrew Neil talks election debates with George Galloway
More: Follow @daily_politics on Twitter and like us on Facebook and watch a recent clip and watch full programmes on iPlayer
Go to next video: 'No logic or rationality' to TV debates