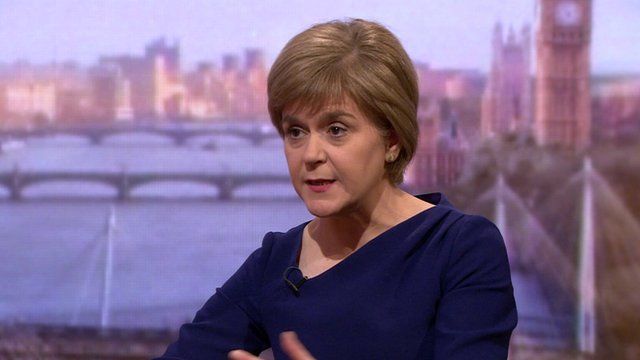 Video
Sturgeon: SNP should vote if English issues affect Scotland
Scotland's First Minister, Nicola Sturgeon, has accused Westminster of not offering "real home rule" despite new proposals which were unveiled by the government last week.
Ms Sturgeon said the proposals had to "live up to" what was promised but sounded like "continued Westminster rule".
Speaking on the Andrew Marr show, Ms Sturgeon also said it would be "perfectly legitimate" for SNP MPs to vote on matters such as the English health service or taxation as they had a "direct knock-on effect" on Scotland's budget.
Go to next video: Nicola Sturgeon speaks to Nick Robinson