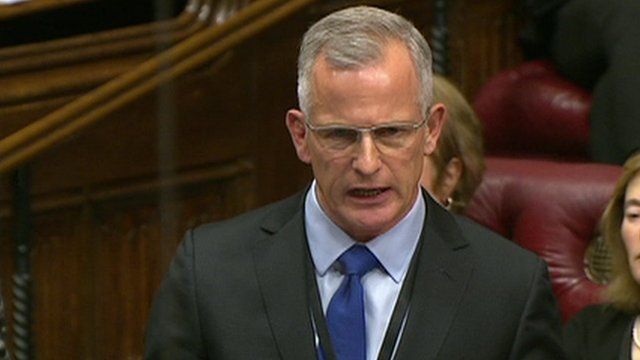 Video
Lords try again on Communications Data Bill powers
The Communications Data Bill - known at the Snoopers' Charter to its critics - was blocked by Nick Clegg in 2013.
On Monday, four Labour, Conservative and Lib Dem peers tried to re-introduce it in the House of Lords, claiming its powers were crucial to help security services keep the UK safe from terrorism.
A former Conservative defence secretary, former Metropolitan police commissioner, former Labour defence minister and a Liberal Democrat peer were behind the amendment to the Counter Terrorism Bill.
Go to next video: Nick Robinson: Why new data laws are being rushed in