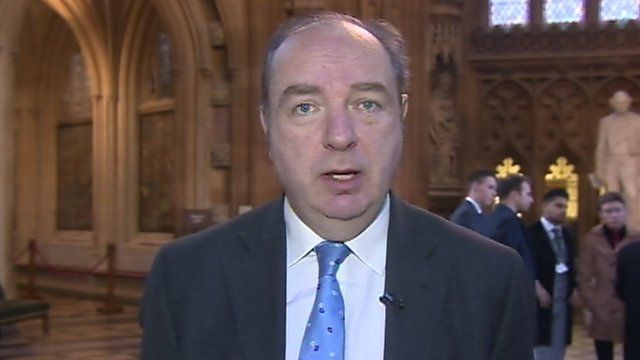 Video
Chilcot Report: Norman Baker on Iraq War report delay
Sir John Chilcot has yet to explain the reasons for the delay to his inquiry, a former Home Office Minister has said.
Lib Dem Norman Baker said people were entitled to know why the report into the Iraq War had faced "inexplicable" delays, and these were not explained in the report author's letter to the prime minister last week.
Speaking to Jo Coburn on the Daily Politics, the MP claimed the "normal processes of government, in my view, were subverted" back in 2002 and 2003.
Later on Thursday, MPs will debate the inquiry, which began its work in 2009, but the final report will not be published before May's election.
Mr Baker said MPs would want to know how many letters Sir John had sent to those who gave evidence to the inquiry, and how many have yet to respond.
One reason given for the delay has been over witnesses who are set to be criticised in the report being contacted to give them a right to respond ahead of publication.
More: Follow @daily_politics on Twitter and like us on Facebook and watch a recent Politics Europe clip and watch full Politics Europe programmes on iPlayer
Go to next video: Mother 'let down' by Chilcot delay