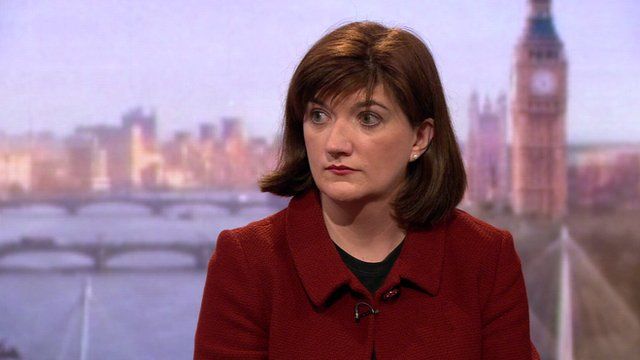 Video
Nicky Morgan: 'We have to be ambitious for our young people'
The education secretary has been setting out plans for improving the literacy and numeracy of all 11-year-olds leaving primary school.
Nicky Morgan says all pupils going to secondary school should know their 12-times table by heart, be able to do long division and complex multiplication and use accurate punctuation, spelling and grammar.
Speaking on the Andrew Marr Show, she said it was important to be ambitious.
UK viewers can watch the Andrew Marr Show in full for 30 days.
Go to next video: 'This is a period of transition'