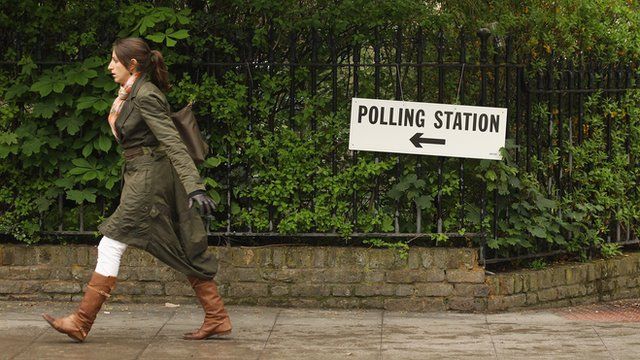 Video
'10% fewer women than men' to vote in general election
Ten per cent fewer women than men say they currently intend to vote during the 2015 general election, a poll conducted for Radio 4's Woman Hour suggests.
Only 55% of women approached by TNS BRMB - who carried out the poll for the programme across England, Scotland and Wales - said they planned to vote, compared with 65% of men. In 2010, 64% of women cast their vote.
TNS BRMB chief executive Michelle Harrison explained these figures would represent the "largest democratic deficit of women in modern times" were they to become a reality in May's general election.
The poll also found that 48% of women feel none of the main party leaders understand what life is like for them and their families.