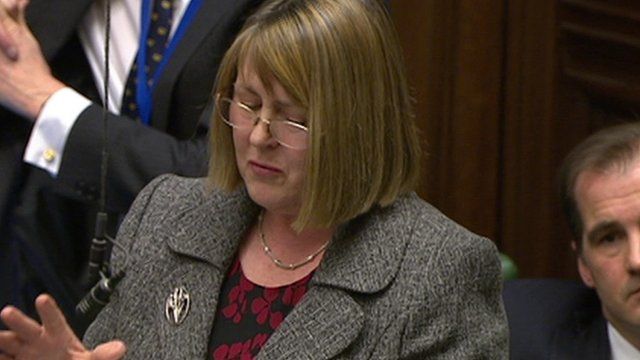 Video
Three-person babies: 'There will be no going back', says MP
MPs have voted in favour of the creation of babies with DNA from two women and one man.
In a free vote in the Commons, 382 were in favour and 128 against the technique that prevents deadly genetic diseases being passed from mother to child.
A further vote is required in the House of Lords.
During the debate on the issue, however, Fiona Bruce, MP for Congleton, said the issue was about the "principle of genetically altering a human being" and if authorised, "there will be no going back for society".
Go to next video: 'Ethics, efficacy and safety concerns'