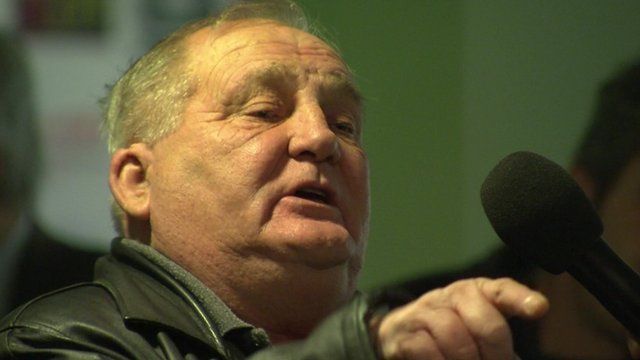 Video
'Leave EU or put your brother in', Ed Miliband told
At Labour leader Ed Miliband's 'People's Question Time' in Plymouth on Thursday, one attendee took him to task over Labour's EU policy.
The man said he had always voted Labour, but that the EU was not giving the UK "a fair crack in the whip", and this was because MPs like Ed Miliband "haven't got the balls to fight our corner".
He then said the Labour leader should "get out - put your brother in".
Mr Miliband said he felt he was not going to win the man around, and defended his party's European policy.