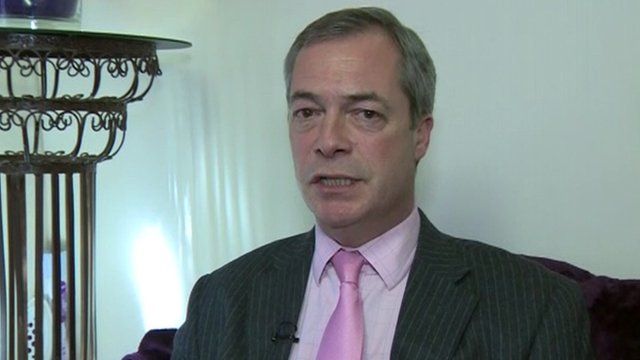 Video
Protests stop Nigel Farage Rotherham appearance
Nigel Farage has pulled out of a public appearance in Rotherham following noisy protests outside an office he was due to open.
Speaking from inside the office in the Yorkshire town, he told Andrew Neil it was a "trade union-funded event to stop UKIP speaking".
The leader said the action was not "not only undemocratic, it's very anti-British."
He was set to cut a ribbon at the office of election candidate Jane Collins, but his team said he was not coming out on police advice.
More: Follow @daily_politics on Twitter and like us on Facebook and watch a recent clip and watch full programmes on iPlayer
Go to next video: MP: Farage trapped in office 'hilarious'