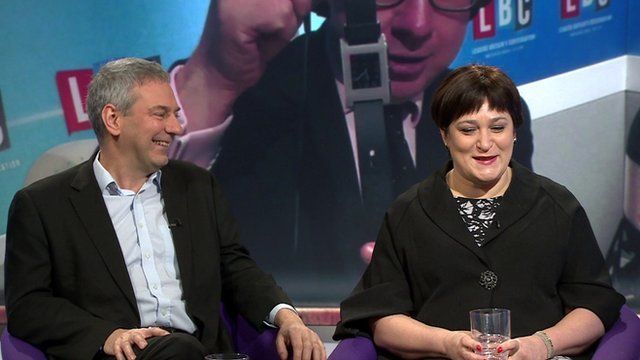 Video
Michael Gove's watch plays Beyonce in cabinet meeting
Mobile phones can often ring at bad times, but Michael Gove's Christmas present was responsible for a new form of technology playing a Beyonce track at a cabinet meeting.
The chief whip's wife explained it was her fault as she bought him the watch where he was "surreptitiously checking his emails" but he pressed the wrong button when a message came through.
Sarah Vine, the MP's wife and Daily Mail columnist, said: "So the cabinet was treated to the first few bars of a song from Beyonce."
More: Follow @daily_politics on Twitter and like us on Facebook and watch a recent clip and watch full programmes on iPlayer
Go to next video: Queen music interrupts live TV debate