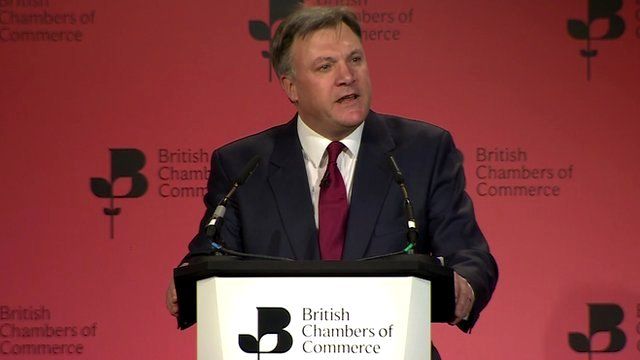 Video
Ed Balls: UK should not 'flirt' with leaving EU
The shadow Chancellor Ed Balls has told business leaders it would be a disaster for Britain to "walk away" from Europe or "flirt" with leaving the EU.
He made the comments during a speech at the British Chambers of Commerce annual conference in London.
The organisation's director-general, John Longworth, has called for a referendum on Britain's EU membership within 12 months of the general election, to reduce economic uncertainty.
Go to next video: Bill who? Labour's Ed Balls slips up