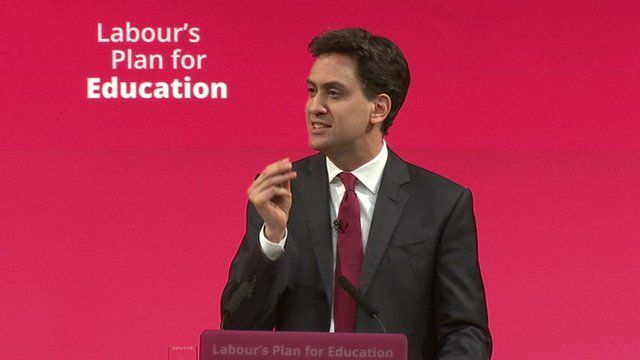 Video
Labour pledge to protect education funding
Labour leader, Ed Miliband, has promised that no child aged seven or under will be taught in a class of more than 30 for more than a year.
Meanwhile the Liberal Democrats say protecting spending on education will be their number one priority if they are in power after the general election.
The BBC's education correspondent Alex Forsyth reports.
Go to next video: What is Labour's plan for English schools?