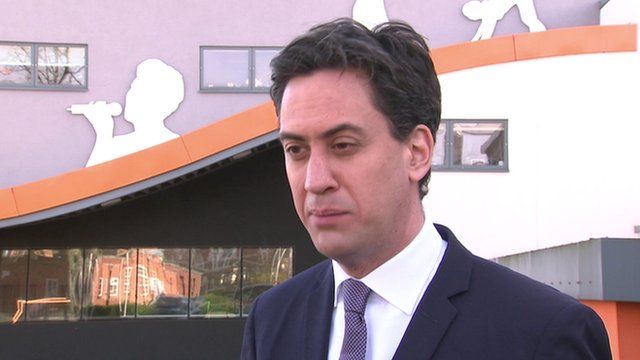 Video
Ed Miliband: Ban MPs from second jobs
Former Foreign Secretaries Jack Straw and Sir Malcolm Rifkind say they have broken no rules after being secretly filmed apparently offering their services to a private company for cash.
Reporters for the Daily Telegraph and Channel 4's Dispatches posed as staff of a fake Chinese firm.
It is claimed Mr Straw was recorded describing how he operated "under the radar" and had used his influence to change EU rules on behalf of a firm which paid him £60,000 a year.
The MPs have referred themselves to Parliament's standards watchdog, and both deny any wrongdoing.
Labour Leader Ed Miliband says he has written to the prime minister calling for a ban on MPs having second jobs.
Go to next video: Jack Straw: I acted with probity