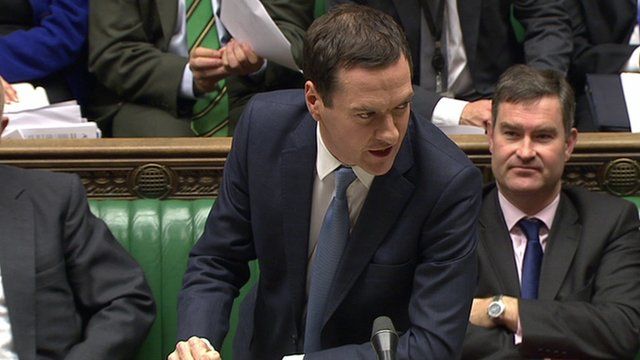 Video
George Osborne: 'Government tough on tax evasion'
The government is insisting it is cracking down on tax dodgers after allegations that HSBC had helped people evade UK tax using hidden HSBC accounts in Geneva.
Labour are accusing the government of "turning a blind eye" to the problem.
But the Chancellor George Osborne told the Commons action was being taken, while describing Labour as "a bunch of arsonists throwing rocks at the firefighters putting out the fire that they started".
Go to next video: Balls: Did government turn blind eye?