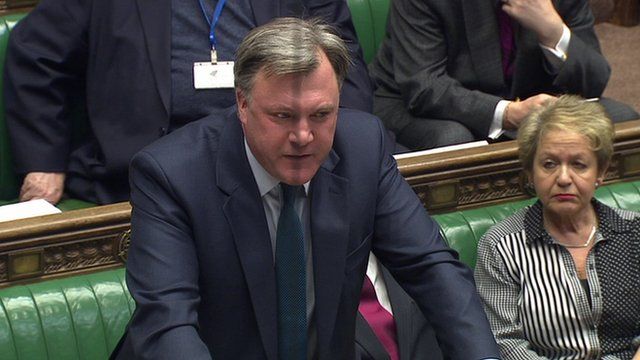 Video
Ed Balls: Government 'negligent or turned blind eye over HSBC'
Chancellor George Osborne and Shadow chancellor Ed Balls have had some heated exchanges in the Commons over HSBC.
The Chancellor was responding to an urgent question from Labour about accusations that HSBC helped wealthy clients evade tax through accounts at its Swiss subsidiary.
Mr Osborne said he was confident about the government's handling of the issue.
However, Mr Balls suggested the government had been negligent "in failing to act on the evidence the government received".
"Just as in the appointment of Mr [Andy] Coulson, did not they just turn a blind eye?" he asked.
Go to next video: Osborne: 'Tough on tax evasion'