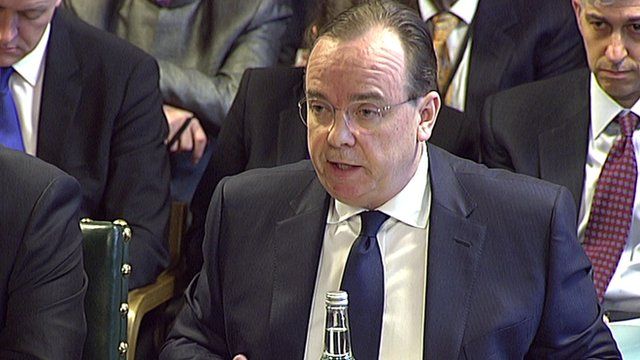 Video
HSBC tax scandal: CEO Stuart Gulliver apologises
The chief executive of HSBC, Stuart Gulliver, has apologised for wrongdoing at its Swiss private bank, which is embroiled in allegations that it helped clients to evade taxes.
He was appearing before MPs on the Treasury Select Committee with the bank's chairman Douglas Flint.
Mr Gulliver said what had happened was unacceptable.
"I'd like to put on the record an apology for the unacceptable events that took place at our private bank in Switzerland in the mid-2000s, which is clearly an apology we'd like to make to you all, to our customers, shareholders, to the public at large.
"It clearly was unacceptable and it has clearly damaged HSBC's reputation," he said.
Go to next video: How HSBC 'helped tax evaders'