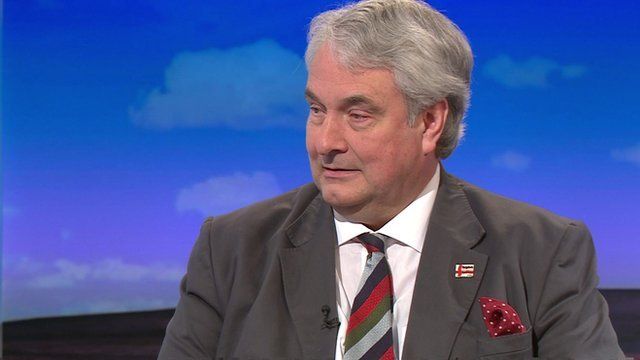 Video
English Democrat Robin Tilbrook on 'independent state'
The English Democrats have held talks with UKIP but found the anti-EU party was "not really interested in England", its chairman has claimed.
Robin Tilbrook said his was an English nationalist party that wanted to see "England as an independent state", with an end to the UK.
Andrew Neil asked him about links to far-right groups, and Mr Tilbrook said he had spoken to them as well as groups on the far-left.
As it meets for a spring conference, Mr Tilbrook spoke to commentators Julia Hartley-Brewer and Yasmin Alibhai-Brown about the party's image.
More: Follow @daily_politics on Twitter and like us on Facebook and watch a recent Politics Europe clip and watch full Politics Europe programmes on iPlayer
Go to next video: England gets 'raw end of the deal'