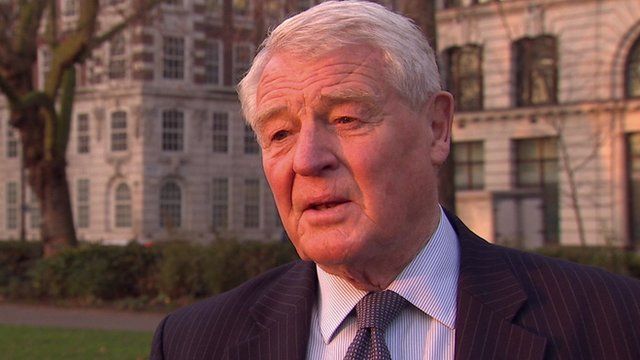 Video
Paddy Ashdown: 'There are serious questions to answer here'
A former head of fundraising for the Liberal Democrats is to step down as a party candidate after a newspaper claimed he had accepted a "potentially illegal donation".
The Daily Telegraph said Ibrahim Taguri had advised a fake businessman on how he could give more than £7,500 to the party, but get around rules about publicly declaring it.
Mr Taguri denies any wrongdoing.
The chairman of the party's election campaign, Lord Ashdown, described the allegations as "serious", and that based on the partial information that was available, it "was clear there are serious questions to answer here".