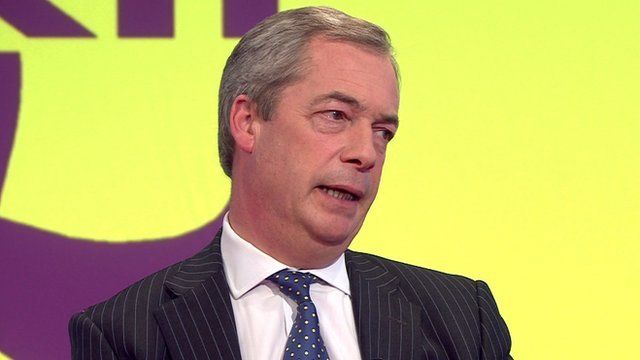 Video
Nigel Farage on David Coburn's Humza Yousaf 'joke'
Nigel Farage said one of his MEPs comparing a government minister with a convicted terrorist was a "joke in poor taste".
But the UKIP leader said he had not spoken to David Coburn, and was not "going to get terribly exercised over it."
Mr Farage was speaking to Jo Coburn on the Daily Politics over the comments where Mr Coburn was reported to have said: "Humza Yousaf, or as I call him, Abu Hamza".
More: Follow @daily_politics on Twitter and like us on Facebook and watch a recent clip and watch full programmes on iPlayer
Go to next video: How many UKIP leaders do you recall?