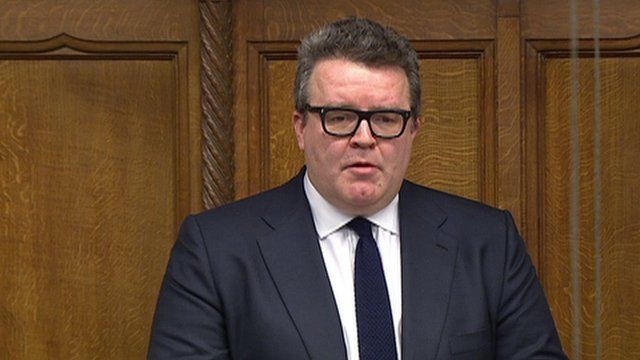 Video
Watson and Cameron on Cyril Smith child abuse claims
A Labour MP called for a "cast-iron guarantee" that former public officials with knowledge of cover-ups over historic child abuse cases would be given "full whistleblower protections".
Tom Watson told MP he expected there would be "other examples of cover-ups yet to be revealed", after claims this week about police closing their investigations about the former Liberal MP Sir Cyril Smith.
David Cameron said there had been assurances from Justice Goddard and the home secretary over those giving evidence to inquiries.
And the prime minister said he did not want to see "anyone prosecuted for uncovering wrongdoing in this way."
Go to next video: Can child abusers return to society?