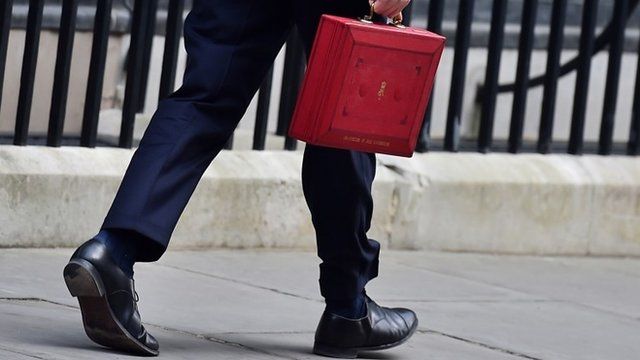 Video
How will George Osborne pay for 2015 Budget plans?
The chancellor said low inflation was just one of the factors which would allow the austerity policy to come to an end, a year earlier than planned.
But the Office for Budget Responsibility, the government's own budget watchdog, says Mr Osborne's plans suggest a "rollercoaster profile" for spending over the next five years.
The BBC's economics editor Robert Peston reports.
Go to next video: 'A Britain growing and paying its way'