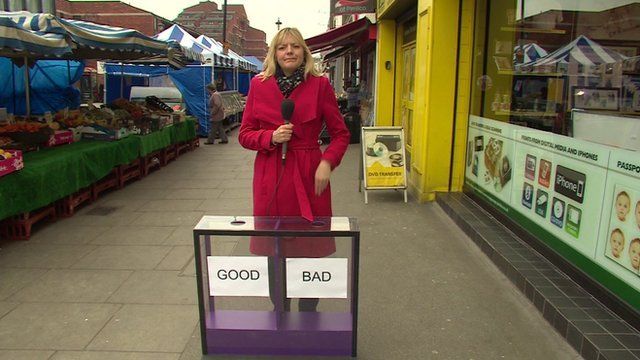 Video
Budget 2015: Voters' reaction to Osborne announcements
George Osborne's pre-election Budget continues to make the news with stories about what further tax breaks the chancellor would like to offer if the Tories win in May.
And there are continuing questions over what all of the parties plan to cut if they get into office after the general election.
In a Daily Politics film, Ellie Price took the Daily Politics mood box - an unscientific test of public opinion with a plastic box and balls - to see what some voters made of the announcements.
More: Follow @daily_politics on Twitter and like us on Facebook and watch a recent clip and watch full programmes on iPlayer
Go to next video: Alexander heckled on Lib Dem 'Budget'