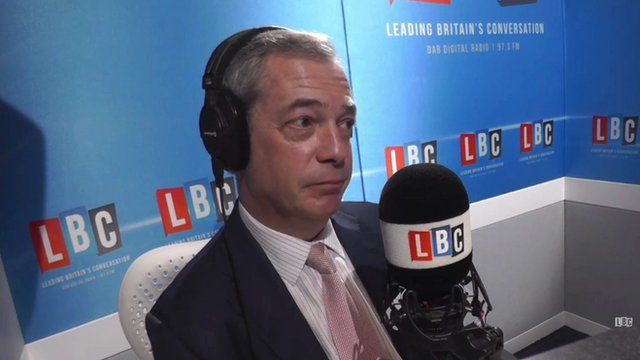 Video
Farage: 'I was deeply shocked and it does not look good'
The UKIP leader Nigel Farage has said he was "deeply shocked" to hear about allegations of a "serious financial nature" against UKIP MEP, Janice Atkinson.
Ms Atkinson, who is standing as a general election candidate, was suspended from the party after a Sun newspaper investigation into an expenses claim by a member of her staff.
Speaking on LBC, Mr Farage said "it was one of the most incredibly stupid and dishonest things I'd ever seen in my life".
Ms Atkinson is due to face a disciplinary hearing on Monday, according to Mr Farage.