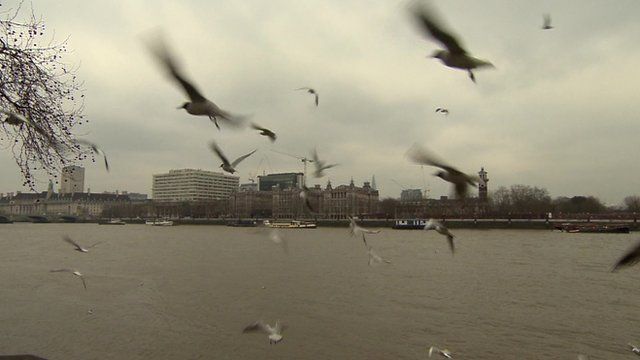 Video
Budget: Don Foster on aggressive city gull problems
Gulls are said to be a major problem in some towns with a report that the prime minister once had the ham stolen from his sandwich.
In his Budget speech, George Osborne committed to spend £250,000 on research into what to do about them.
Lib Dem MP Don Foster, who is standing down this month and has been campaigning on the issue for years, told Giles Dilnot why the aggressive birds had to be controlled.
He said "millions of pounds are being wasted" on how to deal with the birds with issues over noise, mess, damage and causing illnesses.
More: Follow @daily_politics on Twitter and like us on Facebook and watch a recent clip and watch full programmes on iPlayer