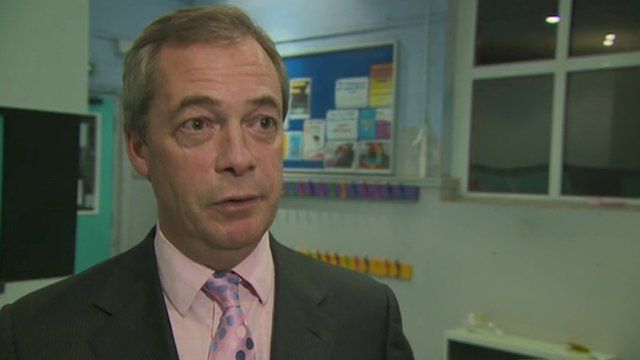 Video
Farage: We'll come down 'like a ton of bricks' if allegations true
Nigel Farage has said that his party will come down "like a ton of bricks" on Janice Atkinson if allegations are proven.
The UKIP MEP for the South East was suspended after a Sun newspaper investigation into an apparent expenses claim by a member of her staff.
Kent Police say they are investigating a fraud allegation. It is not known what if any role Janice Atkinson had in the affair.
The UKIP leader stressed the importance of UKIP members behaving "absolutely properly" as "the spotlight is on us".
Go to next video: Nigel Farage: 'I was deeply shocked'