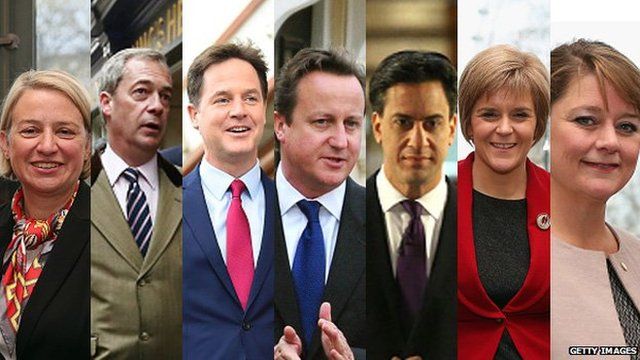 Video
Debates format agreed by all seven parties
An agreement has been reached over the televised debates that will take place in the run up to the general election.
There will be a live debate with the seven leaders of the Conservatives, Labour, SNP, Plaid Cymru, Liberal Democrats, UKIP and the Greens on ITV on 2 April.
A debate on 16 April on the BBC will involve the five opposition party leaders.
The PM and Mr Miliband will separately take part in a live question and answer programme on Channel 4 and Sky News on 26 March.
Go to next video: Parties react to debate 'debacle'