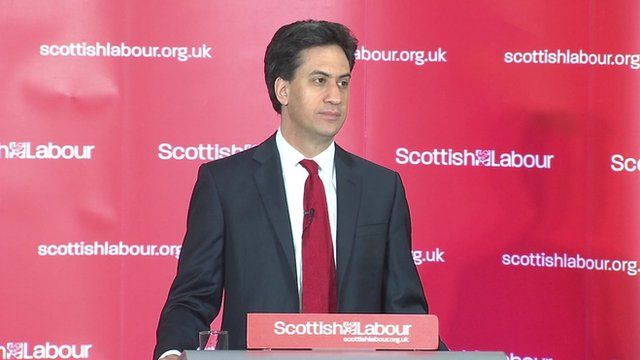 Video
Salmond budget claims 'bluster and bluff' says Miliband
Ed Miliband has accused the Scottish National Party of "bluster and bluff" over their claim that they would hold sway over a minority Labour government, in the event of a hung parliament.
Opinion polls have suggested that Labour could lose many of its seats in Scotland to the SNP.
Speaking in Clydebank, near Glasgow, Mr Miliband insisted only a majority Labour government could deliver the change Scotland needed.
Iain Watson reports.
Go to next video: 'Salmond is just bluster and bluff'