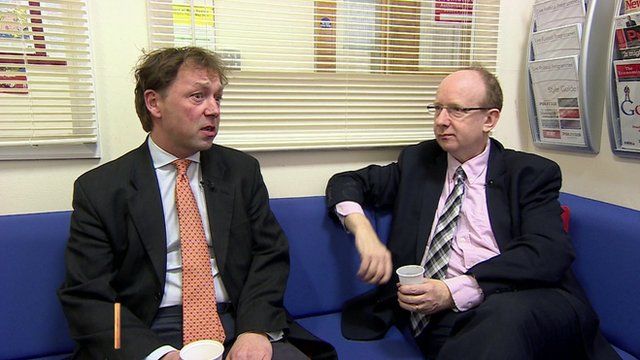 Video
Election: Speechwriters Collins and Finkelstein
Politicians will make a lot of speeches in the coming weeks in order to win votes but many of their lines will not have been written by them.
Political speechwriters often either do the work, or hone the ideas of the politician they write for.
In a Daily Politics film, Giles Dilnot heard from two big beasts of the scriptwriting world for the view from behind the podium, along with archive of the leaders in action.
More: Follow @daily_politics on Twitter and like us on Facebook and watch a recent clip and watch full programmes on iPlayer
Go to next video: Leaders step up election campaign