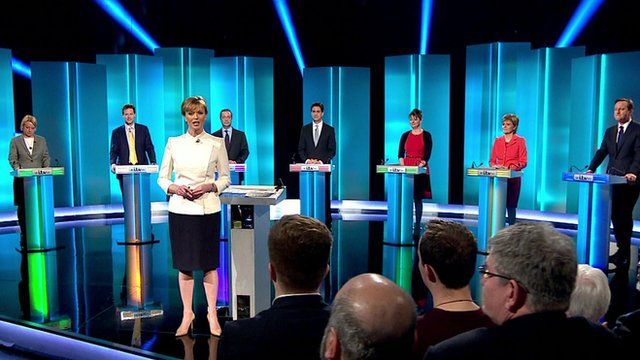 Video
General election 2015: Leaders' debate in two minutes
Seven party leaders have clashed over the NHS, immigration and cutting the deficit in a TV debate.
It was the only opportunity for voters to see David Cameron and Ed Miliband taking part in the same debate before the general election.
Here are highlights of the two-hour debate in two minutes.
If you missed last night's debate and want to watch it in full you can do so on the ITV Player (requires registration)
Go to next video: Election 2015: Leaders' Debate in full