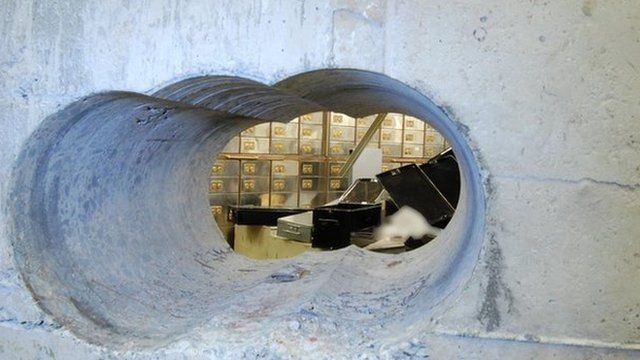 Video
Hatton Garden theft: 'The business is ruined'
Mahendra Bavishi, the director of the Hatton Garden safe deposit company hit by thieves over the Easter weekend, has spoken about the crime for the first time.
Seventy-two safe deposit boxes were opened in a raid at the Hatton Garden Safe Deposit Ltd in central London over the Easter Bank Holiday weekend.
The Met are currently reviewing how they responded to the raid after it emerged an intruder alarm had gone off at the scene of the crime but it decided a response was not required.
No arrests have been made.
Go to next video: Inside Hatton Garden heist vault