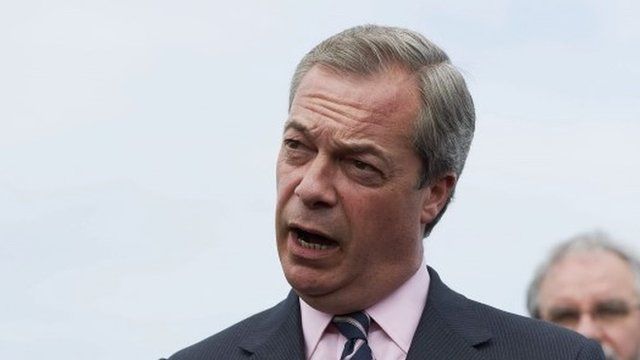 Video
Nigel Farage defends leadership of UKIP amid internal row
Amid an internal row, Nigel Farage has defended his position as the leader of the UK Independence Party.
Speaking on the BBC's Question Time programme, Mr Farage said he would not step down to face a leadership contest.
Earlier, the UKIP MEP and economics spokesman, Patrick O'Flynn, was quoted in The Times saying advisers had turned Mr Farage into a "snarling, thin-skinned, aggressive" man.
One of the two advisers to be singled out for criticism by Mr O'Flynn has tendered his resignation, with the other tweeting that his contract ends this month.
Political correspondent Alex Forsyth reports.
Go to next video: Farage: 'I will continue as UKIP leader'