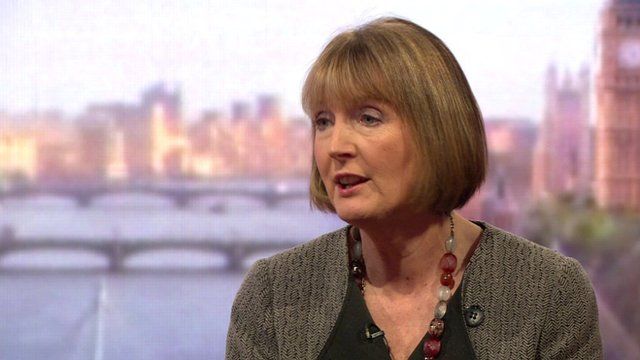 Video
Harman: Labour to back EU referendum bill
Acting Labour leader Harriet Harman has said the party will now support plans for an EU referendum by the end of 2017.
Ms Harman said that the change in the party's position came after they "reflected on the conversations we had on doorsteps" during the election.
Speaking on the BBC's Andrew Marr Show, she said while Labour shared the prime minister's concerns, her party would campaign to stay in the union.
Go to next video: Bosses lead 'healthy' debate on EU