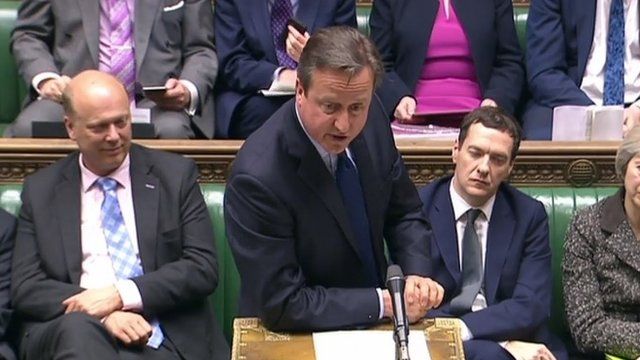 Video
Live: UK prime minister takes questions from MPs
UK Prime Minister David Cameron answers questions from MPs after a difficult week in office.
He published a summary of his tax returns following the leak of documents from Panamanian law firm Mossack Fonseca; they revealed that his father's investment fund was a client. The Panama Papers have led to a series of revelations surrounding other high-profile clients.
In addition, Labour has called for Culture Secretary John Whittingdale to withdraw from press regulation decisions after news of his relationship with a sex worker.
Four newspapers knew about the relationship, which ended in 2014, but decided not to publish the story.