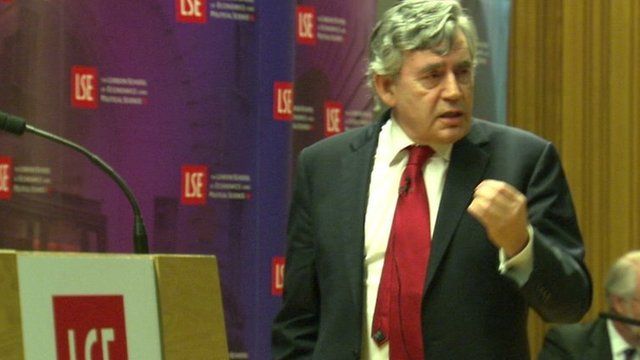 Video
Gordon Brown says Britain should be 'a leader' in the EU
The former Prime Minister, Gordon Brown, has made a passionate defence of Britain's membership of the EU - and called for the UK to lead the EU, not just be a member of it.
Meanwhile, the former mayor of London, Boris Johnson, helped the Vote Leave campaign launch its official battle bus this morning.
Tom Bateman reports.
Go to next video: Cameron and Johnson's EU battle intensifies