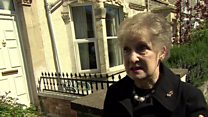 Video
Does Brenda speak for you?
People in Bristol give their views following Theresa May's announcement of a snap election in June.
UK Prime Minister Theresa May has announced plans to call a snap general election on 8 June.
She said Britain needed certainty, stability and strong leadership following the EU referendum.
People in Bristol gave their reaction to the news.