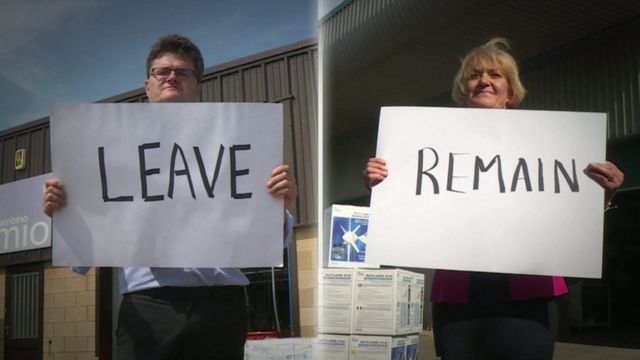 Video
Gap narrows between leave and remain business voters
The gap between the proportion of business people wanting to remain in the EU and those who want to leave has narrowed, a new survey suggests.
The British Chambers of Commerce says 54% of its members surveyed in April said they would vote Remain - down from 60% in February's survey.
While 37% say they would vote to leave - up from 30%.
And less than 10% say they do not know or probably will not vote at all.
BBC Economics Editor Kamal Ahmed reports.
Go to next video: What does the EU vote mean for science?