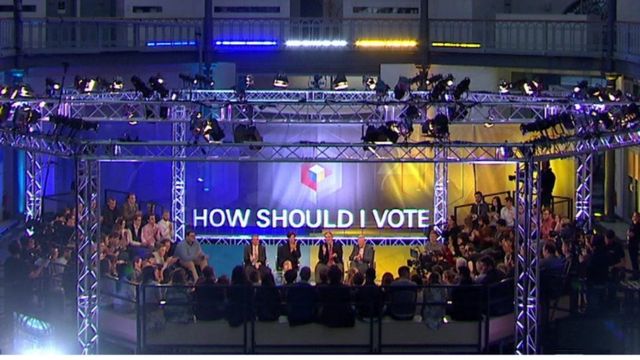 Video
EU young voters debate - in 90 seconds
A BBC debate on the EU referendum was held in Glasgow with an audience of voters aged between 18 and 29, and focusing on the issues affecting young people.
Liam Fox, from the Conservative Party, and Diane James, a UKIP member represented the Vote Leave campaign.
Labour politician Alan Johnson and Alex Salmond, from the SNP, spoke for the Vote Remain campaign.
Go to next video: Debate audience clash on immigration