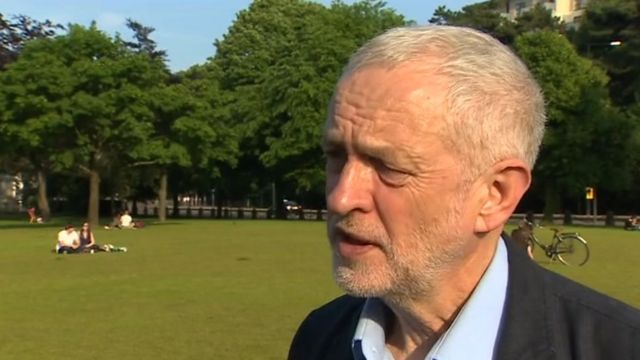 Video
Corbyn: Immigration 'works both ways'
Free movement around the European Union should be seen as an "opportunity" rather than a problem, Labour leader Jeremy Corbyn has told BBC Wales.
Speaking ahead of a Labour In rally at Cardiff City Hall, he said migration to an from Britain "enhanced the cultural life of everybody".
He said: "There are two million British people living in other parts of the European Union.
"There are a large number of European nationals living and working in Britain, in our NHS, transport system, education and everything else. It works both ways."
On the same day, Vote Leave campaigner Iain Duncan Smith accused Labour of "not listening" to people concerned about the impact of immigration.
Go to next video: IDS attacks 'London-centric' Labour