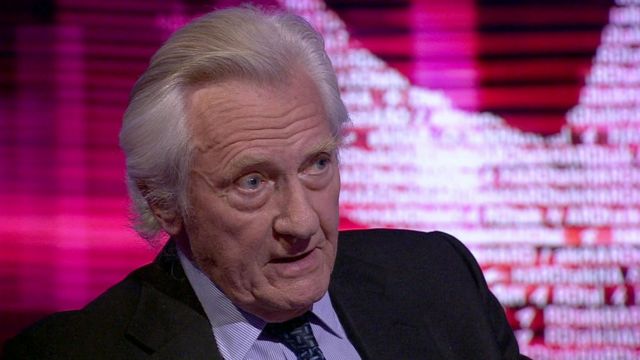 Video
Heseltine: Leaving EU would 'shatter' the UK economy
The former Deputy Prime Minister and passionate supporter of Britain remaining in the European Union is backing warnings on the economic risks of a UK withdrawal from the EU.
Britain's referendum campaign on whether to stay in or leave the EU is not going quite as Prime Minister, David Cameron, would have wished. He wants a convincing win for the Remain camp on June 23rd but the polls suggest it could be very close.
The Prime Minister has warned the government might not be able to protect spending on pensions, the NHS and defence in the long term if the UK leaves the EU.
Lord Heseltine told Stephen Sackur shares on the UK Stock Exchange were falling and the index was down around ten per cent over the last year. The choice was to stay in the EU and 'not shatter' the UK's economic prospects, he said.
You can see the interview in full at these times on BBC World News and the BBC News Channel and after on BBC iPlayer (UK only).
Go to next video: PM: 'Don't risk leaving the EU'