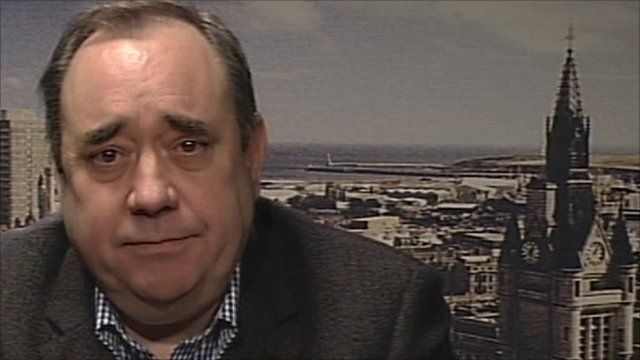 Video
Salmond attacks 'hypocritical' Labour over Lockerbie
Labour made hypocritical attacks on the SNP over the release of Lockerbie bomber Abdelbaset Ali al-Megrahi Scotland's First Minister Alex Salmond has said.
A report by Sir Gus O'Donnell, the country's most senior civil servant, said there was an underlying desire of the then Labour UK government to see Mr Megrahi released before he died.
Mr Salmond defended the decision to release the Lockerbie bomber as "following due process of Scottish law" and accused the Scottish Labour Party of hypocritical attacks for criticising the release when the national party supported it.
Go to next video: David Cameron: Megrahi release wrong