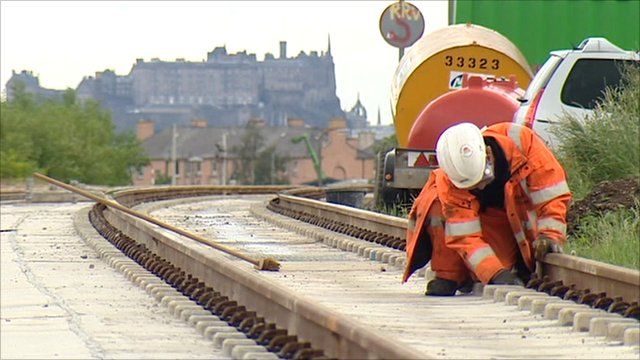 Video
Edinburgh trams: Councillors vote on trams
A controversial project to bring trams back to the Scottish capital could be derailed.
The half a billion pound plan to build a line from Edinburgh airport into the city is years behind schedule, and massively over budget.
Councillors are considering whether to continue with the scheme or scrap it altogether.
Glenn Campbell reports.