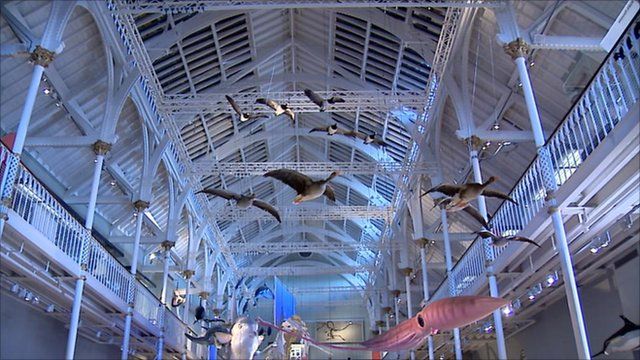 Video
New look for the National Museum of Scotland
The National Museum of Scotland has undergone three years of building work.
When the museum in Edinburgh opens its doors to the public, about 80% of the collection on display in 16 galleries will not have been seen before.
BBC Scotland had a look around the refurbished NMS before its official opening to the public.