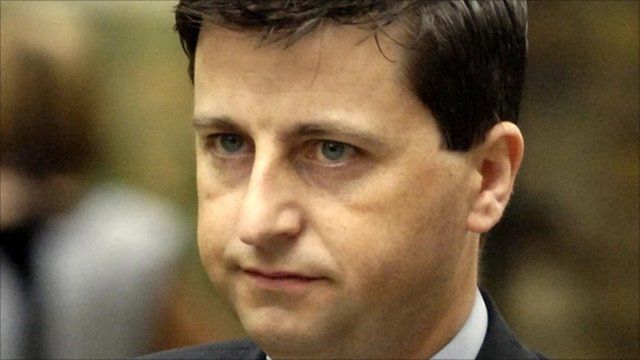 Video
Douglas Alexander says 'plenty of time' for pro-union campaign
Labour's Douglas Alexander has said he would not "rush to share a platform" with the prime minister in a campaign against independence.
In an interview for BBC Radio Scotland's Good Morning Scotland programme, the Paisley MP said: "In relation to a coming referendum campaign at some point in the future when the SNP and others decide that the timing is right according to their own logic, I think we first of all need to set the arguments before worrying about setting out the chairs on the platform.
"There is plenty of time to have the discussions as to what form a referendum campaign would take."
Mr Alexander said Labour's first responsibility was to set out the case for the role of Scottish Labour in Scotland's future, and get back to arguing the case for why the SNP and Conservatives were "getting it wrong".
He added: "I am not rushing to share a platform with David Cameron for all the reasons I have just explained."