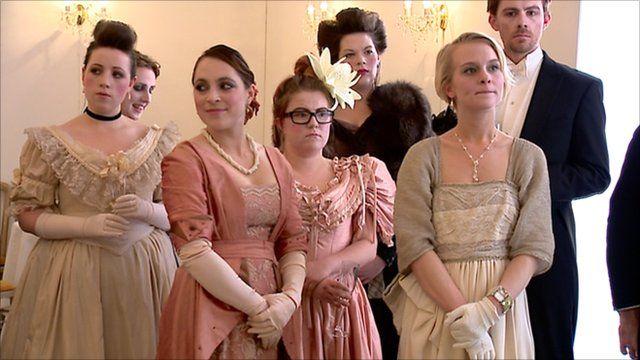 Video
Audience makeover in Salon Project
The audience and not the actors at a show in Edinburgh will be getting dressed and made up every night for the "Salon Project".
The theatre production requires 150 costumes and a backstage team of 30 to ensure each audience is ready in time for the show.
When tickets were bought, audience members were asked for their measurements to ensure costumes would fit.
The volunteers will be dressed in Victorian costume in a style suitable for a 19th Century salon throughout the sell-out seven day run.