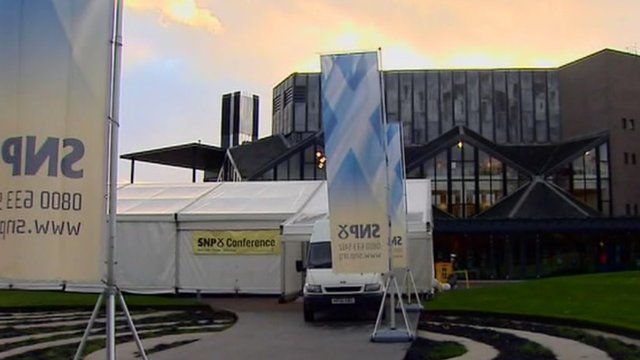 Video
SNP gathers for conference
The SNP is holding its first conference since the party's landslide May election win, with the aim of boosting support for independence.
The party has set a target of doubling its membership to almost 40,000 before the referendum, due in the second half of the five-year parliamentary term.
The SNP will also "thank" voters for helping to deliver Scotland's first majority government.
Deputy First Minister Nicola Sturgeon said the party had a solid record
James Cook reports