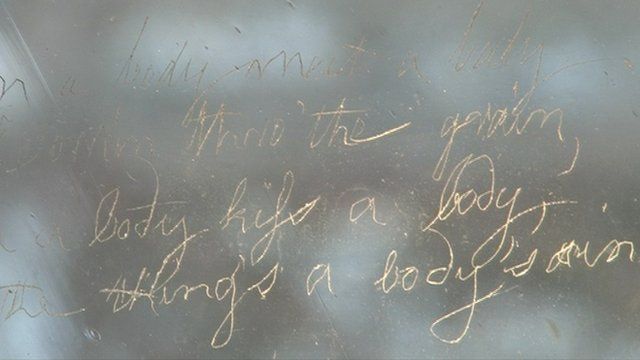 Video
Robert Burns' doodles return to Dumfries
Three verses scratched on glass by Robert Burns have made a long-awaited return to Dumfries after 177 years.
Using some kind of diamond stylus, or even a diamond ring, Burns etched the poems on windows at his favourite howff, the Globe Inn.
Exact copies of the etchings have been returned to the room where Burns made the original inscriptions.