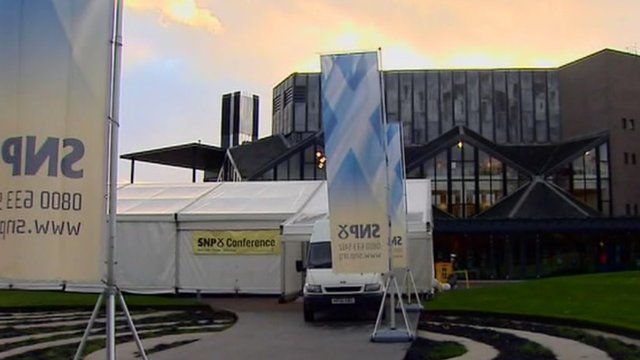 Video
Salmond: 'The world is watching' as SNP conference begins
The Scottish National Party began it's annual conference today, promising to set out what it calls the "next steps in Scotland's journey".
The gathering in Inverness, its first since winning an overall majority at Holyrood in May, is expected to be dominated by the economy and the timing of a future referendum on Scottish independence.
The SNP leader, Scotland's First Minister Alex Salmond, says whatever the speculation or pressure from elsewhere he will stick to his manifesto promise to hold the vote at least two years from now.
From Inverness the BBC's Scotland Correspondent, James Cook spoke to Professor James Mitchell from the University of Strathclyde and Alex Salmond MSP, the Scottish National Party leader.